Hinweis:
aufgrund der limitierten Sitzplätze wird zur Reservierung der Tickets geraten
SAVE THE DATE FOR THE
6. freejazzfestival saarbrücken, 7. bis 11. april 2021
celebrating the 80th birthday of Brötzmann & the power of free improvisation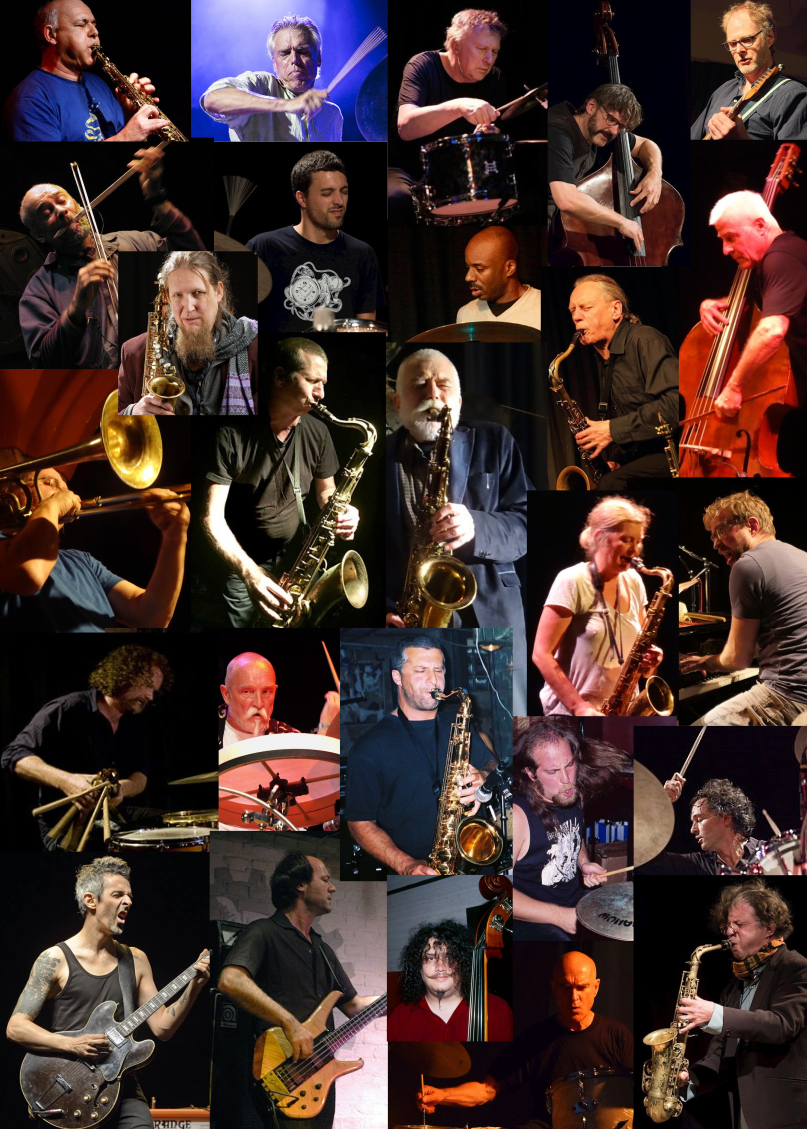 & watch out for >> details
and more infos in the weeks to come !
---

6. freejazzfestival saarbrücken
prolog, mi., 7. april:
GRID MESH:
Frank Paul Schubert, Christof Thewes, Andreas Willers, Willi Kellers
Doku: "Soldier of the Road: A Portrait of Peter Brötzmann"
auftakt, do., 8. april:
Ulrich Stock (ZEIT) Podiumsgespräch mit Peter Brötzmann
QUATRE MARTEAUX:
Elodie Brochier, Geoffroy Muller, Hartmut Oßwald, Daniel Prätzlich, Pascal Zimmer
HUMANIZATION QUARTET:
Luis Lopes, Rodrigo Amado, Aaron Gonzalez, Stefan Gonzalez
1. festivaltag, fr., 9. april:
JONES JONES:
Larry Ochs, Mark Dresser, Vladimir Tarasov
FISH SCALE:
Ab Baars, Kaja Draksler, Joe Williamson
FULL BLAST:
Peter Brötzman, Marino Pliakas, Michael Wertmüller
2. festivaltag, sa., 10. april:
FREEJAZZSAAR ORCHESTER:
Elodie Brochier, Claudia Hahn, Daniel Schmitz, Geoffroy Mueller, Christof Thewes, Michael Hupperts, Hartmut Oßwald, Martin Schmiddi Schmidt, Julien Blondel, Johannes Schmitz, Stefan Scheib, Ben Lehmann, Pascal Zimmer, Daniel Prätzlich, Marius Buck, Martial Frentzel
THE WORKERS:
Urs Leimgruber, Omri Ziegele, Christian Weber, Alex Huber
ENTRAINMENT:
Frank Gratkowski, Kazu Uchihashi, Dan Peter Sundland, Steve Heather
DIGITAL PRIMITIVES:
Cooper-Moore, Assif Tsahar, Chad Taylor
---
Freejazz-Videos against the Corona-Blues:
recorded live am 7. Oktober 2017 in der Leipziger legendären naTo!
1) Release am 4. April 2020, 19:30 Uhr: "Biturbo!, Capt'n"
Big Bad Brötzmann Trio:
Peter Brötzmann - tg, ts, cl
Oliver Schwerdt - p, perc
Christian Lillinger - dr, perc
2) Release am 4. April 2020, 20:00 Uhr: "Karacho!"
Big Bad Brötzmann Quintet:
Peter Brötzmann - tg, ts, cl
Oliver Schwerdt - p, perc
John Edwards - b
John Eckhardt- b
Christian Lillinger - dr, perc
---